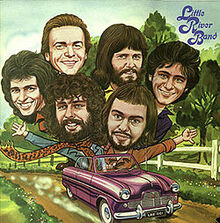 Little River Band is an Australian rock band formed in Melbourne in 1975 and named after a road sign for the Victorian township of Little River, near Geelong. They were the first Australian rock group to enjoy sustained commercial success in the United States. During their career, the band has sold more than 25 million records and scored 13 American Top 40 hits. Since their formation, they have had over 30 members that have been a part of the band.
Ad blocker interference detected!
Wikia is a free-to-use site that makes money from advertising. We have a modified experience for viewers using ad blockers

Wikia is not accessible if you've made further modifications. Remove the custom ad blocker rule(s) and the page will load as expected.