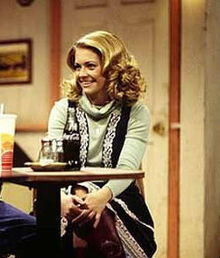 Mary was a one time character from the episode Eric Gets Suspended. She went on a double date and started with Hyde, but after he saw how much he had in common with her friend he switched with Fez. They later went back to her parents' place. She is portrayed by Melissa Joan Hart.
Ad blocker interference detected!
Wikia is a free-to-use site that makes money from advertising. We have a modified experience for viewers using ad blockers

Wikia is not accessible if you've made further modifications. Remove the custom ad blocker rule(s) and the page will load as expected.